Edible Book Festival
When?
Wednesday, April 1, 2020
11:00am -2:00pm
Fenwick Library 1014 A&B
Sign up now --Anyone can participate.
Schedule
8:00am -10:00am: Submission drop-off in Fenwick 1014A
10:00am-11:00am: Judging (closed session)
11:00am- 12:30: Public viewing and voting
12:30pm: Award ceremony
12:30-2:00pm: Consumption of the entries
What's an Edible Book Festival?
Edible Book Festivals feature creative food projects that draw their inspiration from books and stories. Edible books might physically resemble books, or they might refer to an aspect of a story, or they might incorporate text. Judges select winners for an array of light-hearted prize categories, such as "Best Literary Pun" or "Most Delicious Looking." The Festivals are a great way to celebrate both book-making culture and the culinary arts. Edible Book Festivals began with the Books2Eat website in 2000 and is now celebrated internationally.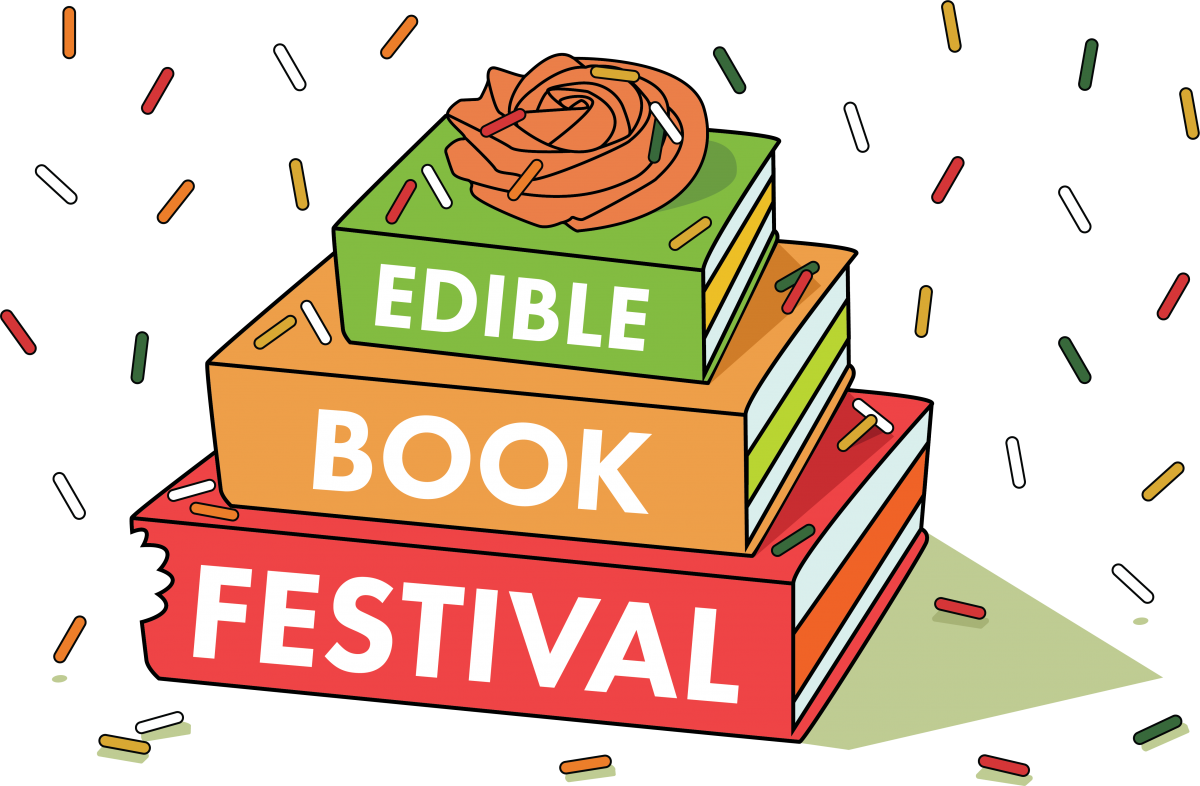 Categories
People's Choice (Best in show)
Punniest
Most Creative/ Artistic
Most Visually Appealing
Best Representation of a Book
Best Display of Technical Skill/ Execution
Sponsors + Prizes
 University Libraries -- and
Argo Tea Cafe
Contact Us: Questions? Contact Amy Sullivan asulli21@gmu.edu