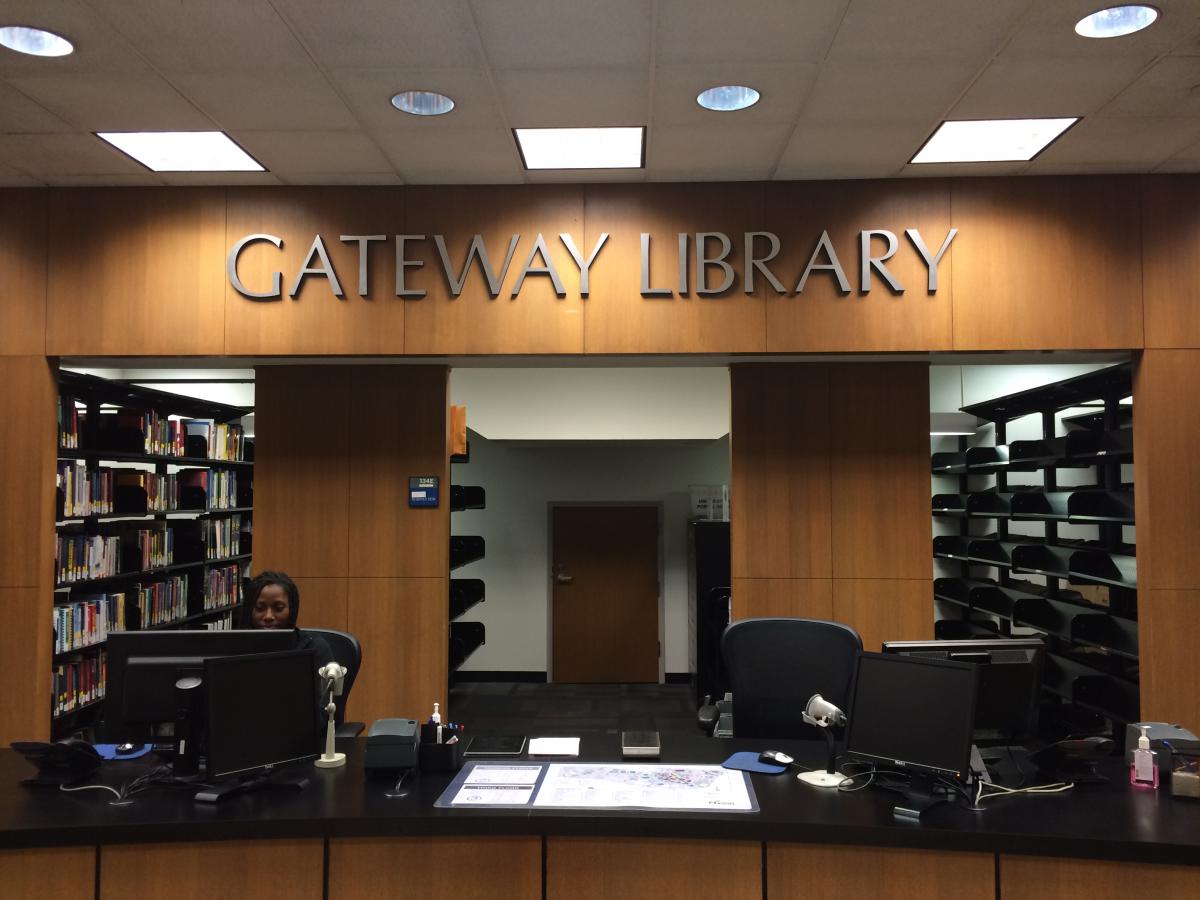 Located inside the Johnson Center, the Gateway Library provides a dynamic environment for undergraduate learning and research. Fostering interaction, collaboration and creative work, the Gateway Library introduces undergraduates and new students to University Libraries' resources, services, and programs.
The library has flexible study spaces, mediascapes (spaces set up for collaborative work, allowing all users to view laptop screens on a big screen in the room), group study rooms (located within the Johnson Center), and also contains the Libraries' One Button Studio, an easy to use recording studio that only requires a flash drive to get started.
Collections
The Gateway Library also provides access to the TextSelect/Course Reserves materials (items placed on reserve by instructors that can be checked out for limited periods of time), and the Recommended Reads Collection (a current collection of positively reviewed fiction and nonfiction).
The Gateway Library houses the University Libraries' Media Collections which includes circulating VHS, DVDs, CDs, LPs and viewing stations. The music collection includes both scores and sound recordings.
The Curriculum and Young Adult Collections, located on the 1st floor of the Gateway Library to the left of the Circulation Desk, contains children's and young adult fiction and nonfiction, textbooks (K-12), curriculum guides, kits, selected media materials and other teaching resources.