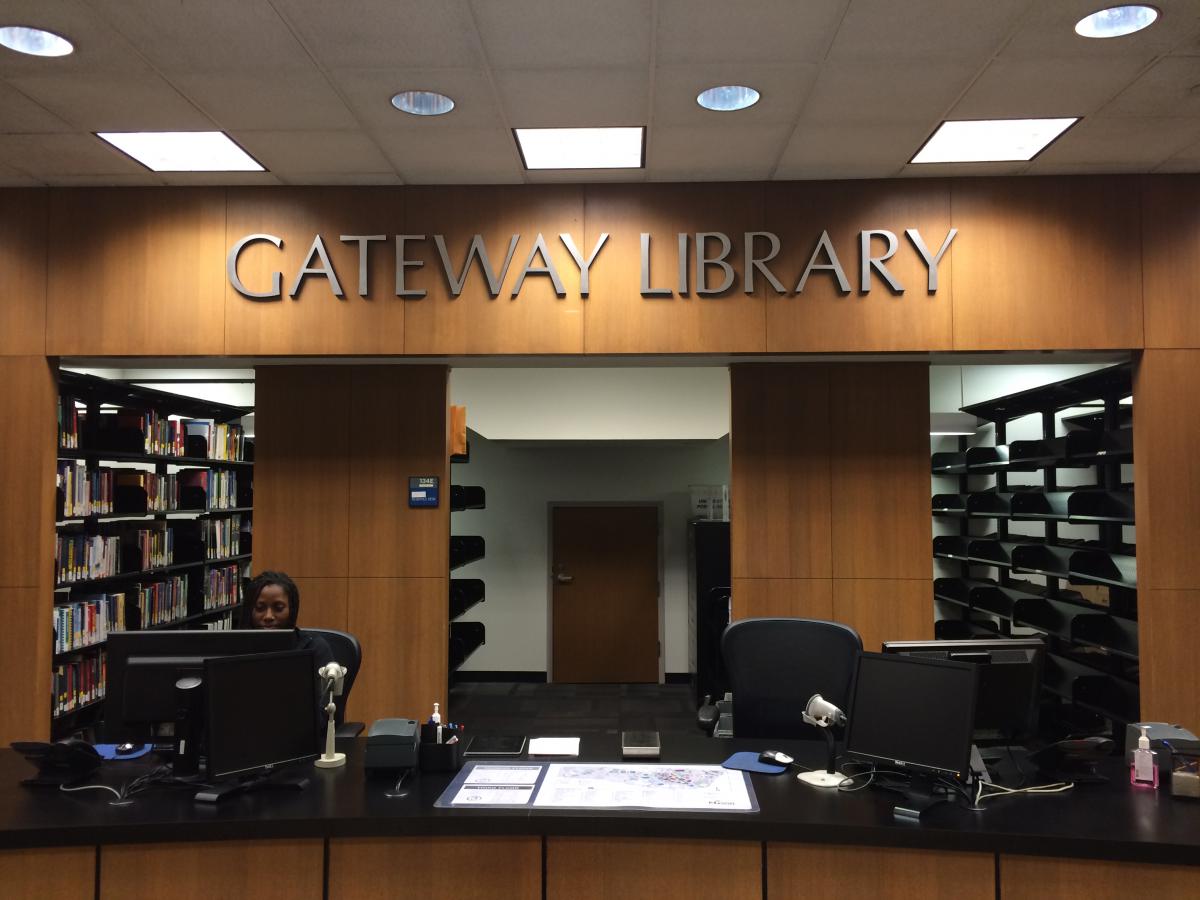 The Gateway Library, located on the first floor of the Johnson Center, provides a dynamic environment for undergraduate learning and research. Fostering interaction, collaboration and creative work, the Gateway Library introduces undergraduates and new students to the University Libraries' resources, services, and programs.
The library has flexible study spaces, mediascapes (spaces set up for collaborative work, allowing all users to view laptop screens on a big screen in the room), group study rooms (located within the Johnson Center), and also contains the Libraries' One Button Studio, an easy to use recording studio that only requires a flash drive to get started.
Collections
The Gateway Library provides access to a popular reading section that includes recommended reading (a current collection of positively reviewed fiction and nonfiction), popular magazines, and newspapers.
The Gateway Library also houses a section of the University Libraries' Media Collections which includes circulating VHS, DVDs, and viewing stations.