Coming to campus and forgot to bring your laptop? Though a generous grant from Mason's Auxiliary Enterprise Management Council (AEMC), Fenwick Library is able to offer laptops for circulation. There are 12 laptops in a dispenser located in the atrium area of Fenwick for use by students when doing research in the libraries. You must have a valid Mason ID to check out the laptops.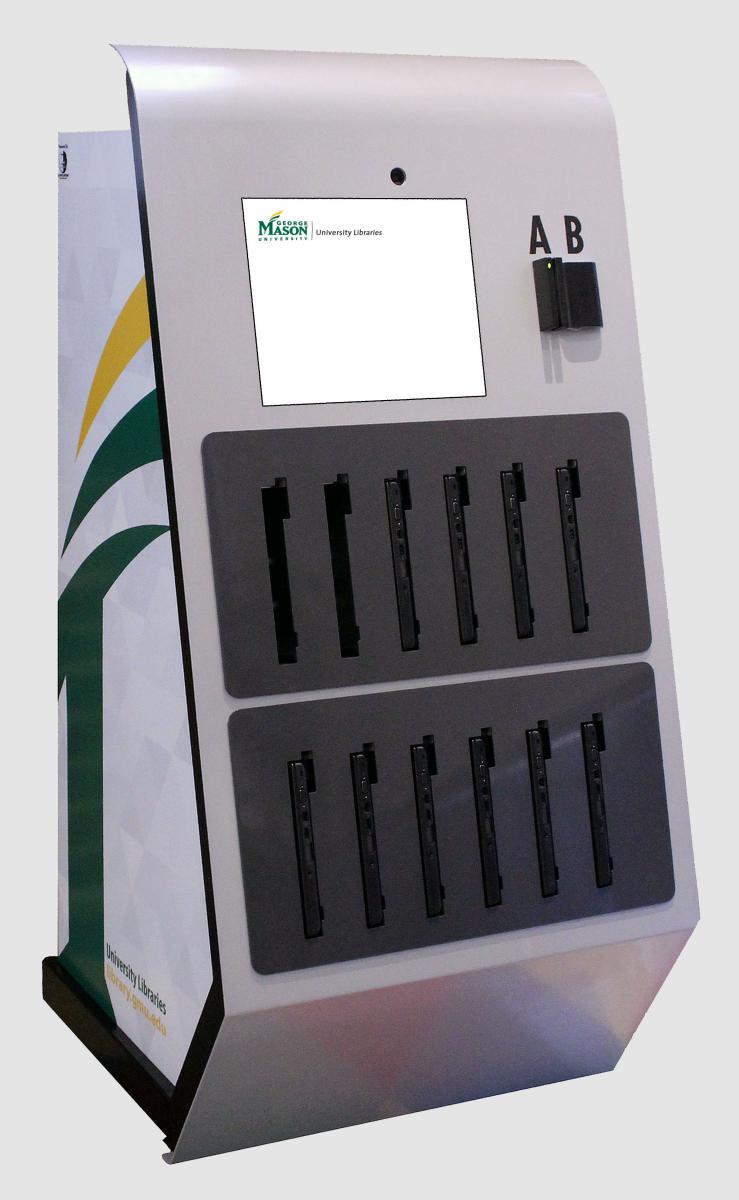 Maximum loan period: 3 hours
Overdue fines: $5 per hour; $120 maximum
Lost or Replacement fee: $1,300 plus $30 processing fee.
---
FAQs:
Is my information private?
Laptops are wiped clean after each loan.
How can I save or recover my work?
Please use an external storage device, such as a USB drive, or cloud storage for your files.  If the laptop reboots, any data you placed on this laptop is erased.
What should I do if the laptop isn't working?
Return the laptop to the kiosk as soon as the problem occurs.  Tell Service Desk staff about the problem.  Check out a different laptop from the kiosk, if one is available.