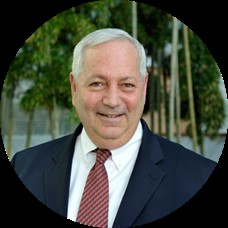 Stephen Levenson grew up in Miami. He earned a bachelor's degree in Political Science with a minor in History from Florida International University, and later he was awarded a Masters Certificate in IT Project Management from George Washington University. His career has focused on managing legal records by creating processes that take advantage of technology in managing and preserving content. He spent his preceding 34 years at the Administrative Office of the US Courts in the Chief Technology Office. 
Believing that the only future you should not fear is the one that you create, Levenson has been active in developing digital content standards internationally. One area that has come to fruition is the development of ISO standards around the PDF standard for long-term digital formats. Seeing the need for courts and other related industries to preserve file formats long after the authoring software ceases to exist led to the creation of an ISO standard called PDF/A for archiving. Today, more than 15 years after its adoption, it has been implemented worldwide. This has led to many keynote presentations throughout Europe and North America.
Levenson is active in many professional organizations. In particular, he is very involved in AIIM (The Global Community of Information Professionals), where he served on their international board of directors, led their standards board, was named a fellow, and received leadership awards. Although retired from the federal government, Levenson serves as Chair of an international standards board and is frequently sought as a consultant for several industries and state and local governments.
Levenson began his term with the Libraries Advisory Board on July 1, 2018.