When linking to library resources:
Use Persistent URLs to make the link stay good

Where possible, use a "Persistent" URL listed on the page with the resource, or click on "Link"
The URL is sometimes labeled "Permanent" or "Permalink"
In the Library Catalog, use the "Persistent Link to this Record" (you may need to scroll down)

Use links going to the Mason Proxy server so it is accessible from off-campus

Check for (or add) the Proxy URL if it is a subscription resource
If the link includes "mutex" and "gmu" anywhere in the link then it is good
If not, just affix the following to the beginning of the link:
                      http://mutex.gmu.edu/login?url=
Persistent URLS
E-journals & Databases
For e-Journals and Databases, the links from the library's webpages are properly formatted. Find your database or use the e-journal finder to locate the resources, then right click and choose "copy link location" to get the link.
Example: Searching for the Quarterly Journal of Economics in the e-journal finder and how to check date range and right click to copy the link to use in courses.

Linking to Streaming Media
Two of our most used streaming media collections are Films on Demand and Acacemic Video Online
See below for tips for finding the appropriate permalinks in each.
Proxy Links
Example of a permalink that does not have the proxy url affixed: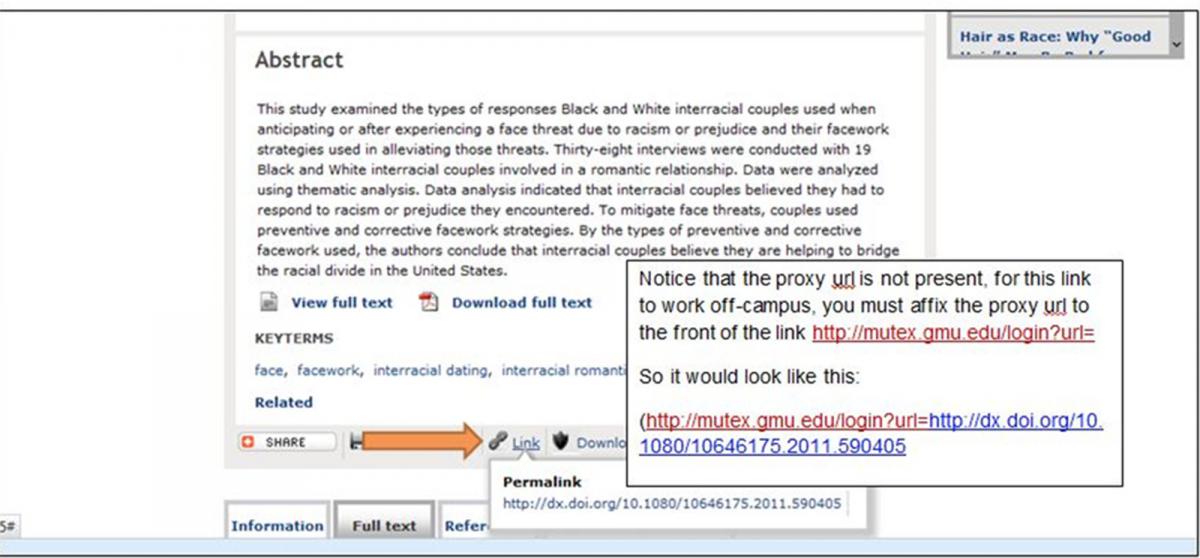 Example of a permalink that includes the proxy url: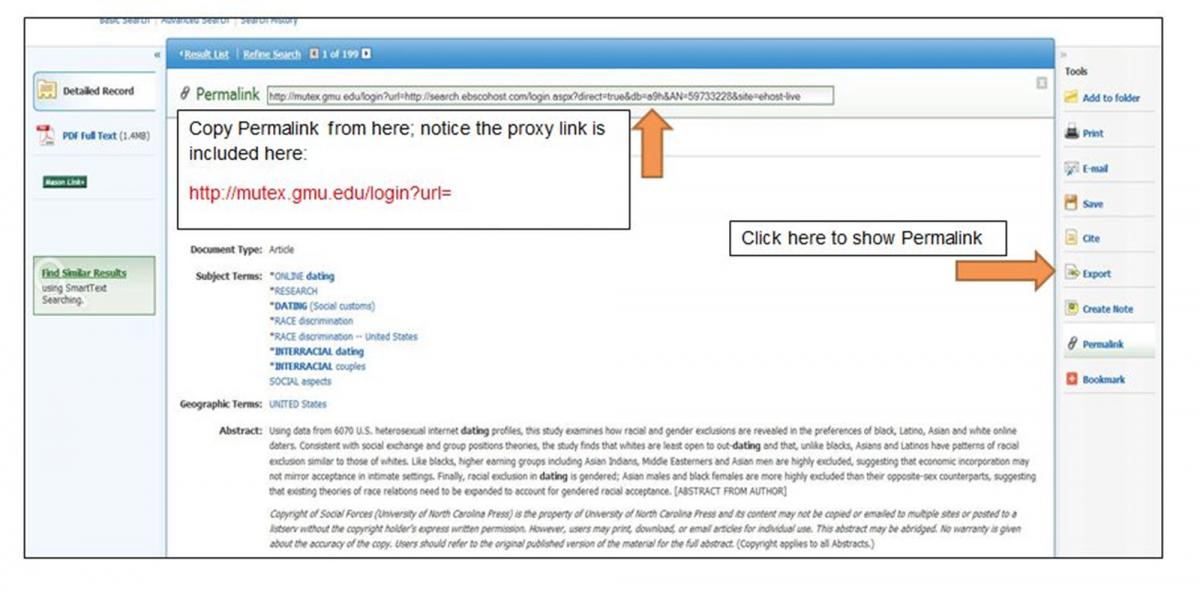 Films on Demand Linking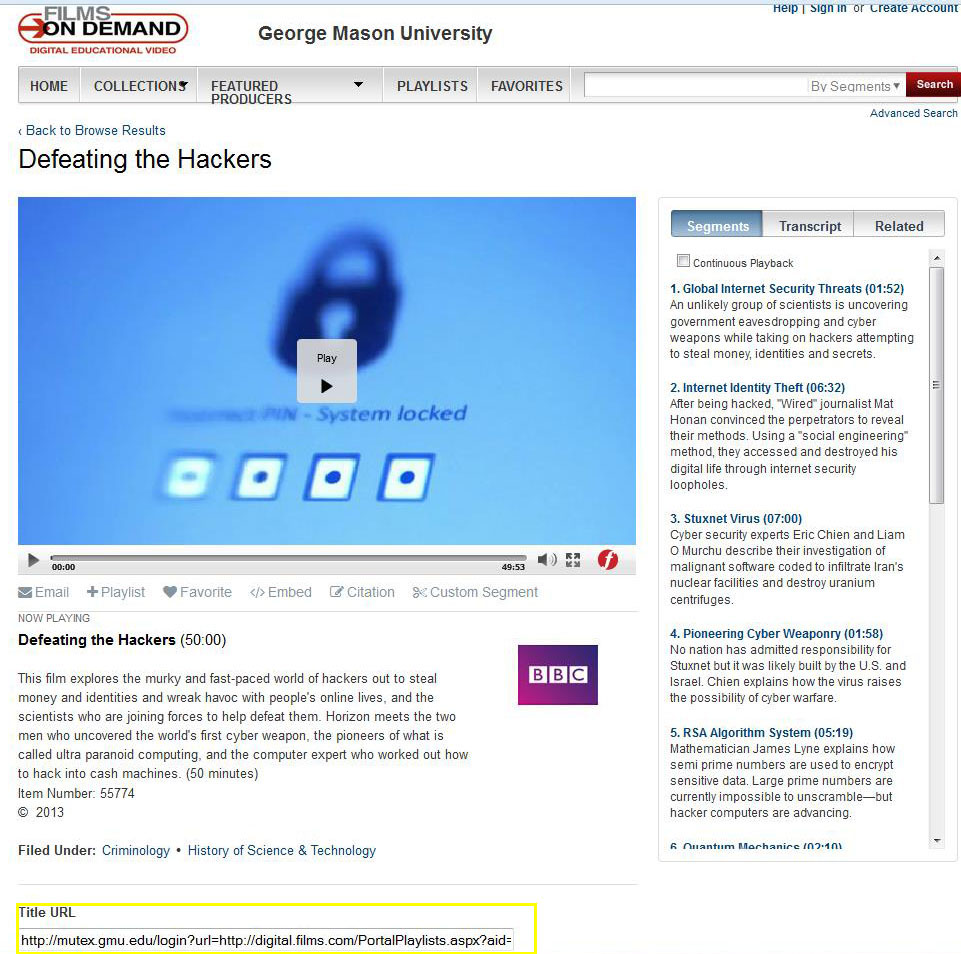 Academic Video Online (and all Alexander Street Press Collections)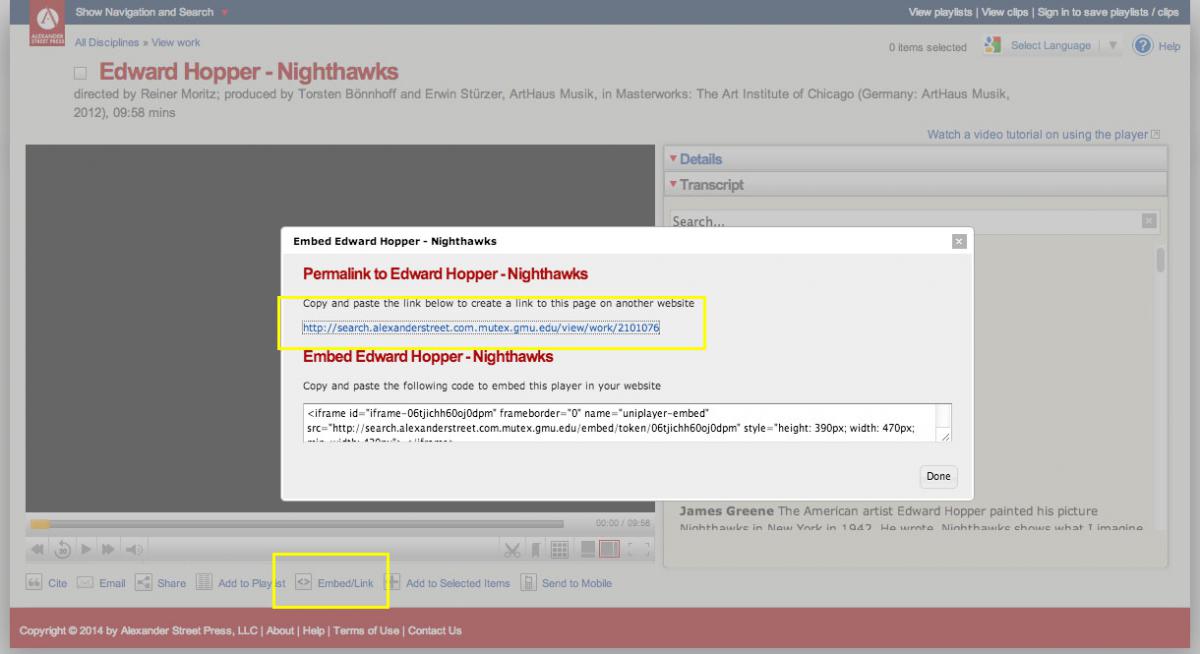 Adding a Course Menu Link in Bb to link to Library Content