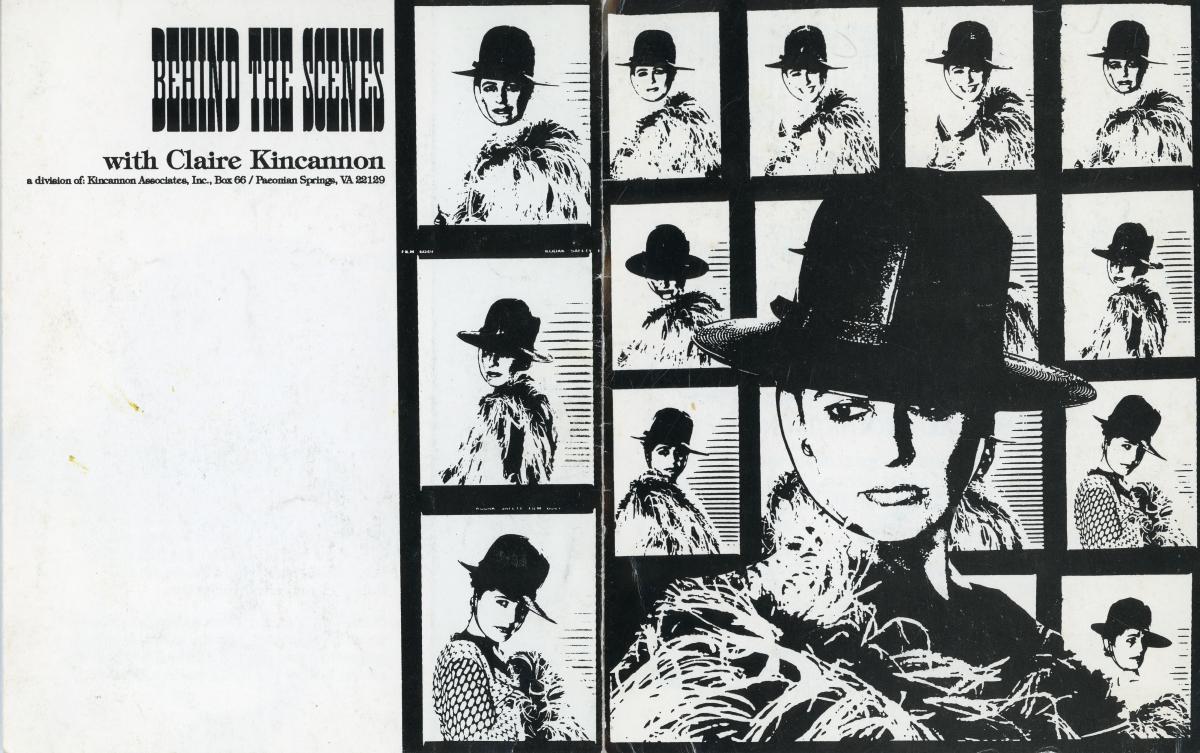 Program cover from Claire Kincannon's radio show
L. Claire Kincannon, author, theatre critic, and award-winning artist, is a longtime friend of the University Libraries. In December 2015, Kincannon created the L. Claire Kincannon Graduate Internship Endowment for the Libraries that will provide learning opportunities for graduate students with interests, career goals, and skills related to archives—particularly in the area of the performing arts. This gift to the Libraries complements Kincannon's past gifts of archival materials, which chronicle the performing arts in Ohio, New York, and Washington, D.C. from 1955 to 2011.
Claire Kincannon was born in Dayton, Ohio, and graduated from the University of Michigan's College of Architecture and Design. In 1972, she became a radio journalist and theatre critic in the Washington, D.C., area, starring in her own radio program, Behind the Scenes. After 20 years as a successful radio journalist, Kincannon moved to Paris where she founded Dancing Ink Press, using it to publish several books including Paeonian to Paris, Sheets for Men Only, Sheets to the Wind, and Rockin' with Porch Memories. Kincannon returned Washington, D.C., in 2000, where she continues to reside, write books, and exhibit her artwork. Claire's husband of forty-four years, Louis Kincannon, passed away in December 2012.
In addition to the notable theatre collection that she donated to the University Libraries, in 2015 Kincannon donated the Jerome Epstein Papers, which document the civilian and military career of an Army Private in the Second World War from 1938-1946. Epstein, who passed away in 2002, was Kincannon's cousin.