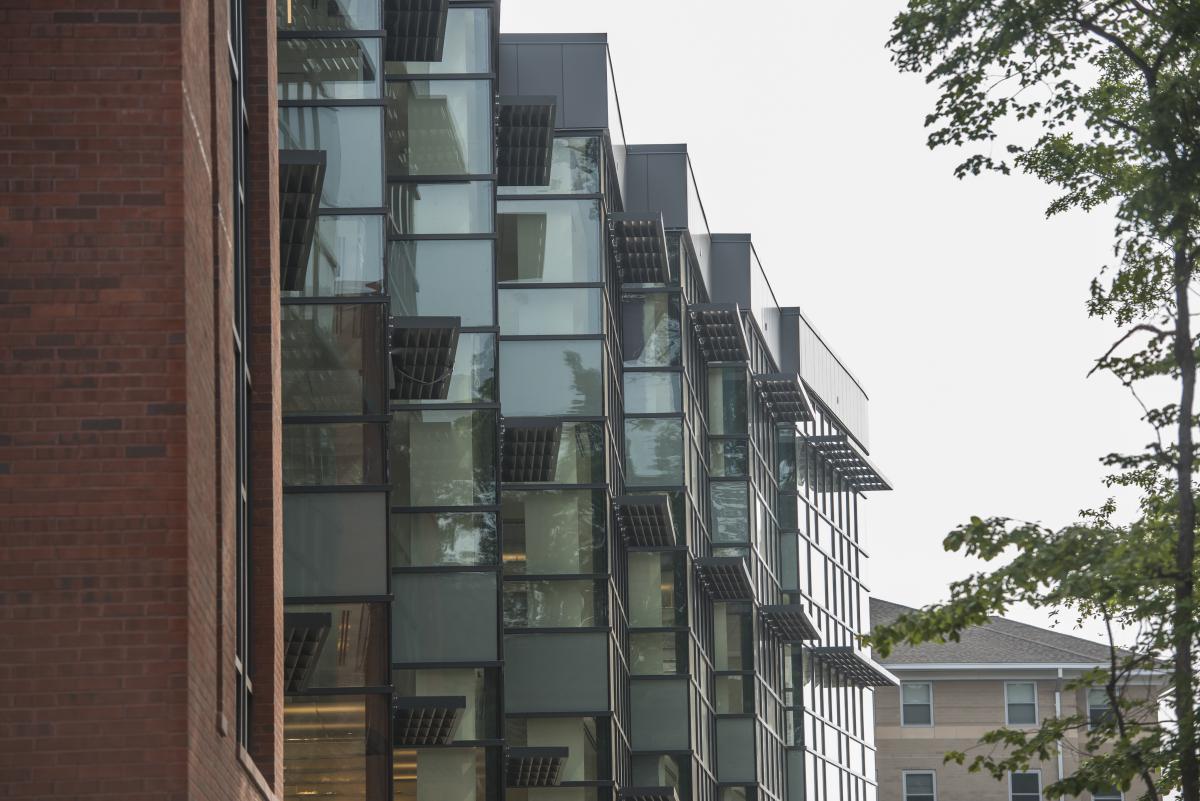 Fenwick Library, located centrally on the Fairfax campus, is George Mason University's main research library and houses the majority of the University Libraries' 1.5 million volumes. Fenwick is a hub of research services, learning spaces, digital technology, and numerous resources for the Mason Community. The facility, renovated and expanded in 2016, is modern and bright, contains both traditional and compact shelving, and is filled with modular furniture that can accommodate individual study as well as group collaboration.
In addition, Fenwick Library houses the state-of-the-art Special Collections Research Center (SCRC), the unit within the University Libraries charged with acquiring, documenting, preserving, and providing access to primary research collections and documents. SCRC also manages the non-current and archival records of George Mason University.
Spaces
The lobby of Fenwick contains an extended-hours study lounge as well as an Argo Tea Cafe. In the atrium, patrons will find the Information Desk (a unified full-service assistance desk, providing a single point of contact for research and collections questions), an express self-checkout station, and the Fenwick Gallery space for showcasing student and faculty art.
The Research Commons, on the second floor, is a space designed to bring together much of the research activity in the Libraries in a collaborative and multi-disciplinary environment. The Research Commons includes a large open area for group study and collaboration, the Special Collections Research Center and exhibition space, the Digital Scholarship Center (DiSC), SP@RC,  University Dissertation and Thesis Services, tutoring space for the Writing Center, and the offices of most of the University Libraries' subject specialist librarians. In addition, the modern Main Reading Room, with seating for 75, provides a space for events and lecture series.
Group study rooms throughout Fenwick are equipped with white boards and monitors, and a handful of MediaScape collaboration study rooms allow up to four students to share their laptop screens simultaneously. Also, two presentation practice rooms are designed to allow students a space to practice and revise oral presentations.
The fifth floor contains a graduate study zone, including Graduate Study Carrels and the Dissertations Writers' Room, quiet spaces designed to give graduate students a place to pursue their research and writing. In addition, a faculty collaborative room provides a place for Mason faculty to work on projects.