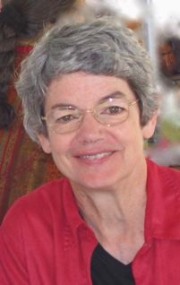 Carol Henderson served as Executive Director of the American Library Association (ALA) Washington Office and as an Associate Executive Director of ALA from 1994-1999. Her 24 years of service for ALA included earlier Washington Office posts as deputy director, assistant director and associate director. She was a reference librarian and assistant librarian for public services at George Mason University from 1969-75.
Achievements during her ALA tenure included expansion of the Washington Office, a doubling of staff, the establishment of an Office for Information Technology Policy, an increase in federal funding for library programs, and increased advocacy activities on behalf of libraries and their users. She served as chair of the National Science Foundation's Federal Networkng Council Advisory Committee and has served on the board of the Virginia Center for the Book.
Ms. Henderson holds a BA from Ohio State University and a Master of Library Science from The Catholic University of America in Washington, D.C. The Catholic University of America honored her in 1998 with an alumni award for outstanding achievement. In retirement she has done volunteer work for Fairfax County Public Library and is active in the Osher Lifelong Learning Institute at George Mason University.