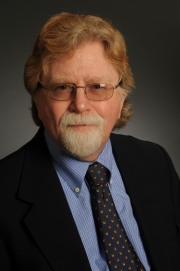 Randy Lytton, Associate Professor of History and Art History and Director of the Western Civilization Program, has been at George Mason University for nearly 40 years. Dr. Lytton received his PhD at The Pennsylvania State University in 1973. His research interests are in Alexander the Great, classical intellectual history, and classical historiography. He offers courses on classical history and the influence of the classical tradition upon western civilization.
Dr. Lytton has been active for years in preserving and promoting the history of the City of Fairfax, the Northern Virginia region, and the founding Fairfax family. As a member of Historic Fairfax City, Inc., he has served as vice chair and chair, helping to establish the Fairfax Museum and Visitors Center and to restore the Ratcliffe-Allison House to its nineteeth-century origins.
Dr. Lytton has served as the vice chair of the City of Fairfax Commission on the Arts.