Library Faculty/Staff profile for hdarnell
Heather Darnell
Music, Film and Media Librarian

Arts and Humanities Team; Learning, Research and Engagement
Education
Master of Library Science '14, University of Maryland, College Park, MD
Dual Bachelor of Arts in Music and Classics '11, Texas Tech University, Lubbock, TX
Biography
Heather Darnell is the Music, Film, and Media Librarian for George Mason University Libraries. Prior to Mason, Heather was a Library Media Specialist at Northern Virginia Community College, where she managed the library's audiovisual technology lending program and Digital Media Studio. She has completed media and performing arts library and archives projects in academic and federal organizations, including the University of Maryland Special Collections in Performing Arts and the Smithsonian Ralph Rinzler Folklife Archives. Her current research focuses on how performing artists discover and use information in their creative processes.
What I do at Mason Libraries
As Music, Film, and Media Librarian, Heather develops Mason's physical and streaming media collections and manages media equipment and technology. In addition, she develops Mason Libraries' music and film collections and provides instruction and research help in these areas.
Research Interests
Heather Darnell was awarded a fellowship from the Institute for Research Design and Librarianship (IRDL) for her project, "The Information Behavior of Film Directors." The project seeks to understand how independent film directors discover and use information during the filmmaking process.
Selected Professional Awards
2019 Institute for Research Design in Librarianship Scholar
2014 Dance Heritage Coalition Fellow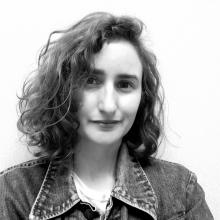 Contact Information:
Building:
Fenwick Library