Library Faculty/Staff profile for jhenson3
Jo Ann Henson
Business & Economics Librarian

Social Sciences Team, LRE
Education
Louisiana State University, Baton Rouge, Louisiana- School of Library and Information Science (Master of Library and Information Science)
Biography
I am honored to have been selected for the Mason Libraries' Distinguished Library Faculty Award in 2019. I joined George Mason University in July 2012 as Business and Economics Librarian. I was previously the Business and Economics Librarian (from 2006-2012) at Louisiana State University Libraries in Baton Rouge. Prior to my experience at LSU, I was the lead librarian in the ExxonMobil library, and before that a medical librarian. I hold a Master of Library and Information Science degree from the Louisiana State University School of Library and Information Science, and a Bachelor of Arts in English with an Italian Minor, also from LSU. I am a charter member and past- chair of the Capital area Business Academic Librarians (CABAL), and I have been professionally active in the American Library Association Business Reference and Services Section. I currently serve as a member of the SAGE Publishers' Library Advisory Board. My research interests currently include establishing effective ways to provide information literacy instruction to large numbers of university Business and Economics students, utilizing technology and a team-based approach.
What I do at Mason Libraries
I communicate, consult and collaborate with students and faculty on their research.
I instruct classes, and provide one-on-one research assistance in person, online, and by phone, e-mail & in Mason Libraries.
In addition, I select books, journals, multimedia, online sources and other scholarly materials for the areas in the School of Business and Department of Economics.  I am eager to help!
Selected publications and presentations
Jared Hoppenfeld, Trip Wyckoff, Jo Ann J. Henson, Jenna N. Mayotte & Hal P. Kirkwood Jr. (2013) Librarians and the Entrepreneurship Bootcamp for Veterans: Helping Disabled Veterans With Business Research, Journal of Business & Finance Librarianship, 18:4, 293-308, DOI: 10.1080/08963568.2013.825227
Henson, Jo Ann. (2018, July 12) Presentation- Factiva: A tool for Business Research Instruction. CABAL/BLINC annual conference, Richmond VA.
Henson, J. (with other CABL Business Librarians) (2016, March 8) Presentation- Understanding Business Research:  Companies, Finance, Industry, and Marketing for non-business library staff. WRLC Annual Meeting, Marymount University, Arlington VA.
Henson, Jo Ann (2011, April 11, and 2010, February 9) Guest speaker, LIS 7403 (Special Libraries and Information Centers) Louisiana State University School of Library and Information Science, Baton Rouge LA.
Miller, R. K., Henson, J., and Porter, M. (2009, October 19). Technology & Collaboration: How LSU Libraries and LSU Faculty Members Form Creative Partnerships. Louisiana State University Faculty Technology Center Coffee Talk, Baton Rouge, LA.  
Henson, Jo Ann and Hrycaj, P. (2008, September 25) Business 101: Reference Strategies and Resources. Louisiana State University Libraries Presentation for faculty and staff, Baton Rouge, LA
Selected Professional Service
Capital Area Business Academic Librarians: Washington, US | Charter member/past chair
SAGE Publishing: 2017 to present | Faculty Advisory Board
Selected Professional Awards
Awards:
Mason Libraries' Distinguished Library Faculty Award, 2019
Individual Impact Award for Establishing Office Hours in the School of Business,  2013
LSU Campus Federal Credit Union Teaching Enhancement Fund Award 2011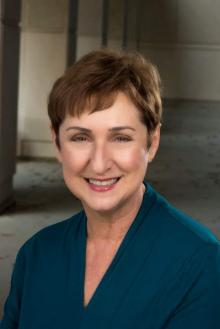 Contact Information:
Building:
Fenwick Library