Library Faculty/Staff profile for jsteven7
Jen Fehsenfeld
Lead, Arts and Humanities Team

Arts and Humanities Team; Learning, Research and Engagement
Education
PhD Student, Writing and Rhetoric, George Mason University
MLIS, University of Texas, Austin
MA, English, University of Colorado, Boulder
BA, English, University of Colorado, Boulder
Biography
I am originally from south eastern Washington state (the dry side of the state); I've also lived in Colorado, Utah, and Texas. 
What I do at Mason Libraries
I've been at Mason for some 15 years now, serving as a subject librarian and now also the Team Lead for the Arts & Humanities Team. As a subject librarian, I work with the English and Philosophy departments, and the Women and Gender Studies program. I've also taught a class on comics for the Honors College.
I really enjoy working with Mason students, staff, and faculty - there's always so much to learn and I love helping folks find the information and sources that they need for their research. My research and professional interests include writing and rhetoric, indexing, and the digital humanities. 
Selected Publications
Sheehan, Sarah E., and Jen Stevens. "Creating a Popular Romance Collection in an Academic Library." Journal of Popular Romance Studies, vol. 5, no. 1, 2015.
Stevens, Jen, et al. "Revising Academic Library Governance Handbooks." In the Library With the Lead Pipe, July 2015.
Stevens, Jen, and Dorothea Salo. Fantasy Authors: A Research Guide. Libraries Unlimited, 2008.
Stevens, Jen, and Sarah K. McCord. "Long-Term Literary E-Zine Stability: A Predictive Model." Technical Services Quarterly, vol. 22, no. 3, 2005, pp. 28–45.
Stevens, Jen. "From Catastrophe to Eucatastrophe: J.R.R. Tolkien's Transformation of Ovid's Pyramus and Thisbe into Beren and Lúthien." Tolkien and the Emergence of Myth: A Reader, edited by Jane Chance, University of Kentucky Press, 2004, pp. 119–32.
Note: Last name changed to Fehsenfeld from Stevens in 2020.
Selected University Service
Consulting Member, Writing Across the Curriculum Faculty Senate Committee. Aug. 2014 to present
Chair, Libraries Management Advisory Council. July 2019 to present
Member, Librarian' Council Professional Review Committee. July 2020 - present
Chair, Librarians' Council Committee on Committees. July 2019 to June 2020
Member, Libraries' Digital Scholarship Team. 2017 – 2019
Chair, Art and Art History Librarian Search Committee. July, 2016 to Dec., 2016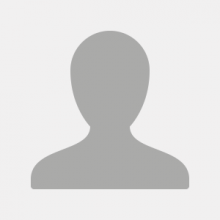 Contact Information:
Building:
Fenwick Library