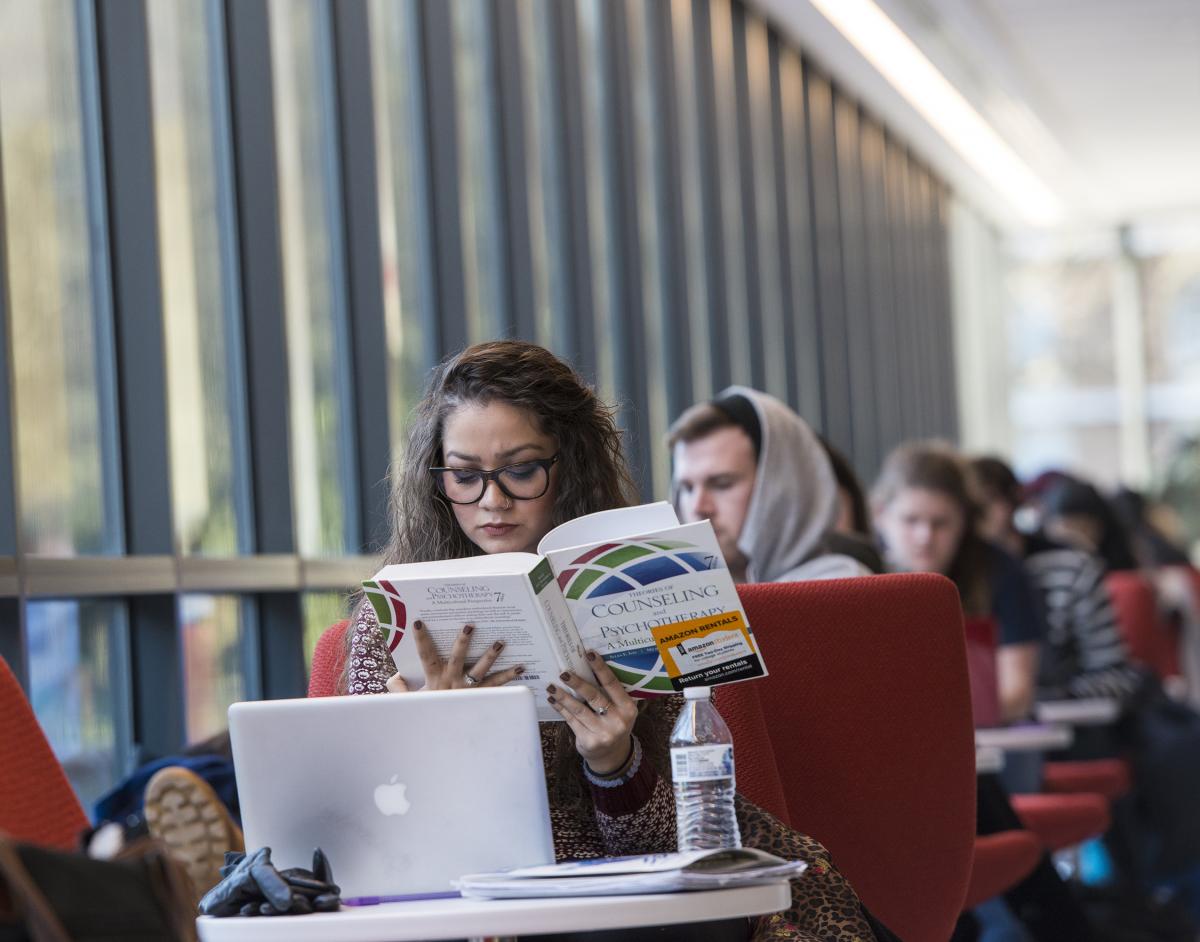 The Libraries is the students' support center, complementing instruction from Mason faculty.  A team of subject-specific reference librarians offer research consultation on projects and papers, as well as workshops on navigating the Libraries' many resources. The Libraries' diverse collections and services help students complete coursework faster and more efficiently. After graduation, the Libraries continue to support Mason alumni by enhancing the reputation of the university. When our collections are respected by scholars worldwide, the university grows in prominence, increasing the prestige of alumni's degrees.
But the Libraries cannot support the university alone. Even as the Libraries faces budget cuts, the inflating costs of research materials and technology challenge us to keep pace with prestigious, longer-established institutions.
Alumnus Jim Hayes (MBA, '93) thought Mason's rise should not be impacted by cuts to the state-allocated budget. In 2009, Hayes challenged Mason supporters to help him establish the University Libraries' Endowment for Excellence, to ensure that the university's "core support service" did not fail its students, faculty, and alumni. To meet this initial challenge, members of the Libraries Advisory Board, as well as other library donors, contributed, raising the minimum $10,000 by 2011. The endowment supplements operational expenses for the University Libraries, such as the acquisition of scholarly research materials, which include books; journals (print and electronic); databases; audio and visual media; maps; software; and rare books and artifacts.
Hayes knows well the challenges of sustaining academic libraries; his wife worked in the Old Dominion University library system. But he also remembers how much he and his fellow students depended on Mason's Libraries. The Libraries were more than just a collection of research materials; the Libraries were "a meet-up place" where Hayes and his peers could rely not just on up-to-the-minute resources, but also on the expertise of Libraries faculty and staff. Hayes believes that future Mason students deserve the same support that he received.
The University Libraries is deeply grateful for the leadership of Hayes and donors who contribute to the Endowment for Excellence.