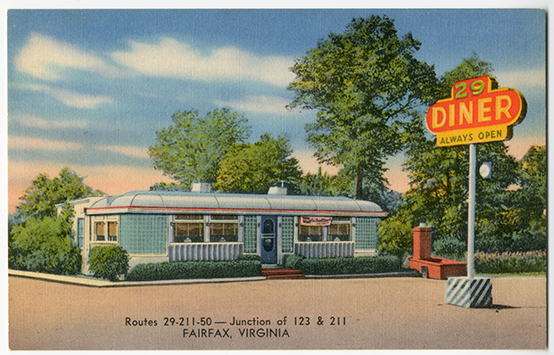 Randolph H. Lytton, a George Mason University professor of history, and his wife, Ellen N. Lytton, are helping to preserve the historical records of the city and county of Fairfax, Virginia, as well as the legacy of the Fairfax family, which was instrumental in developing the Northern Virginia region. Collecting "Fairfax" has become a passion for the Lyttons. The Lyttons scour antique stores and shows for maps, documents, letters, broadsides, pamphlets, postcards, photographs, newspapers, books, and anything else offering insight into the history of Northern Virginia from colonial times to the modern era.
Randolph and Ellen Lytton have been active in historic circles in the Fairfax area. Both are members of Historic Fairfax City, Inc., for which Professor Lytton has served as chair. Randolph Lytton was part of a citizen group that created the Fairfax Museum and Visitor Center and opened the historic Ratcliffe-Allison-Pozer House to the public. Over many years the Lyttons have been volunteers and docents at historical sites in Fairfax.
The Lyttons are committed to making George Mason University a major center to study the Fairfax family and region. In 2005, the Lyttons presented the University Libraries with a substantial portion of the Randolph H. Lytton Fairfax and Northern Virginia Collection. The Lyttons continue to increase that collection with donations, while The Randolph and Ellen Lytton Special Collections Endowment for the Libraries funds the acquisition of additional primary materials. With the help of the Lyttons, and other library donors, the University Libraries can truly become the center for understanding this city and region so vital to American history.