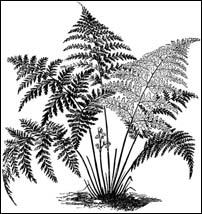 The Michael O. Terry Acquisitions Endowment for the Libraries is the second memorial fund established at the University Libraries in memory of a fellow faculty or staff member. When Mike Terry's family initiated the endowment in 2006, his friends and colleagues at Mason asked to help commemorate their "teammate of ever-present compassion, humor, and dedication."
Terry was the liaison librarian for physical sciences, mathematics, and the New Century College, an integrative studies program offered by the College of Humanities & Social Sciences. His hobbies and professional activities integrated far-ranging subjects, from roller coasters to American literature, from environmental science and policy to Japanese history, language, and culture. The New Century College emphasizes experiential learning, requiring students to incorporate skills learned in the classroom with experiences in leadership and community service; and Terry was not one to limit learning to the classroom.
The holder of two degrees in English (BA, Summa Cum Laude, McDaniel College, and MA, University of North Carolina at Chapel Hill), he served as an English instructor with the Education Ministry of Japan, teaching Japanese school children. Mike became fascinated by the Japanese culture, learning to speak the language fluently during his three years in the country, where he was stationed first in Oshino, then in Oita. His enthusiasm for the culture led him to try everything, including the martial art of Aikido. Terry wrote letters home regularly, depicting not only his life in Japan but also his travels to Malaysia, Singapore, Hong Kong, Paris, and London.
When remembering Terry, colleagues cite his sense of humor as often as they cite his professionalism and obvious delight in his work. Today, Terry's colleagues celebrate his intellectual passion and multi-various interests through the Michael O. Terry Collection, funded by the endowment. Each of the items in the collection bears an inscription by Herman Melville, one of Mike's favorite writers: "Life is a voyage that's homeward bound." For Terry, the voyage was one of infinite variety.